Moments of Clarity
Clarity Creative is a collaborative group of writers, filmmakers, producers, editors, and animators. They're known for exceptional work as well as their ability to pull off any video production project under a time crunch. Most of their work is under NDA and it's been difficult for them to share their work with potential clients.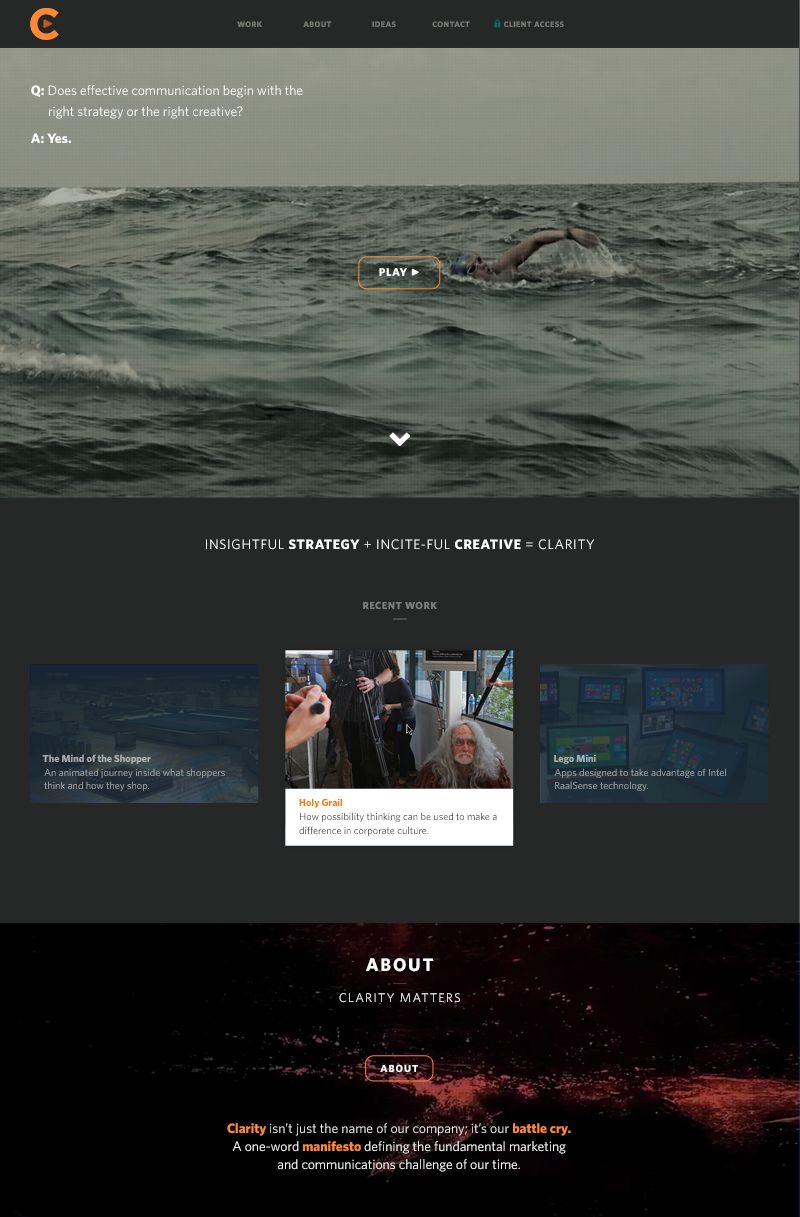 Project brief: Do you want to know a secret?
Our brief was to develop a new portfolio site for Clarity that would not only give them a beautiful framework for displaying their work, but also the ability to hide their secret projects from the public. We developed a highly customized design system that elevated how they are displaying their work as well as a robust content management system that allows them to carefully conceal their sensitive projects. In addition to developing a new design for Clarity's portfolio, we were also tasked to develop a new logo and branding system to align with the new web aesthetic.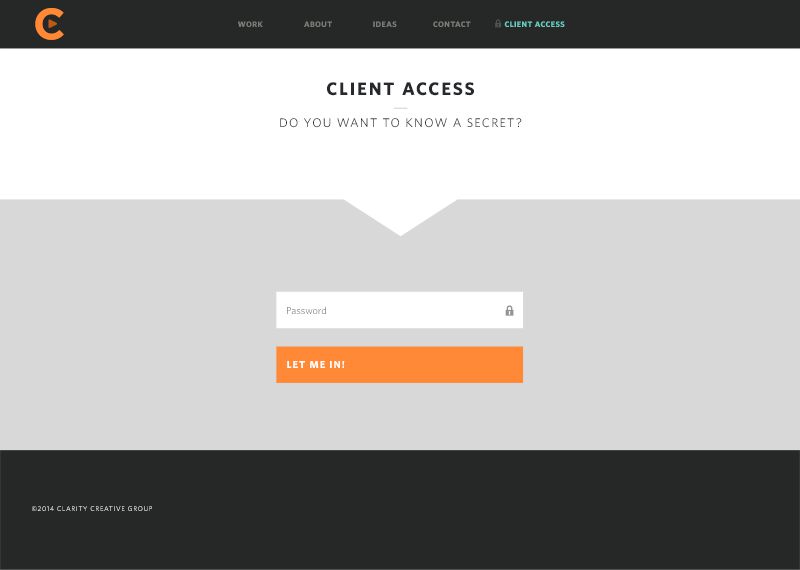 More than a name
Clarity has always been known to their clients as an exceptionally talented studio, but less known were the people behind the work. As we developed an elevated platform for their work we also developed a new strategy for Clarity to talk about themselves, their process, their capabilities, and the great team behind the work.

---
Would you like to work together?