Project brief
Team Gantt approached us to help design a long-form webseries about the evolving role of Digital Project Managers on web projects. The project was a success, so they asked us to create a resource hub for their customers and to design and implement a design system to revamp their marketing site.

A guide for project managers
The web series we designed and coded brought thousands of new visitors to TeamGantt's site which spread awareness about their product. The project was so successful that it became the initial hub in a library of resources for project managers. Our brief expanded to include a resource repository, a video library, and a new blog. Collectively this content is now grouped under the title "The Learning Center."

Intuitive and beautiful
Once we'd completed work on The Learning Center, we created a rich and flexible design system that provided a springboard to apply a new visual aesthetic for TeamGantt. Again our brief expanded to redesign their marketing site and applying the new design system to all of their customer facing pages. Our work included redeveloping the marketing and communication strategy for the homepage—the primary driver of new signups on the site.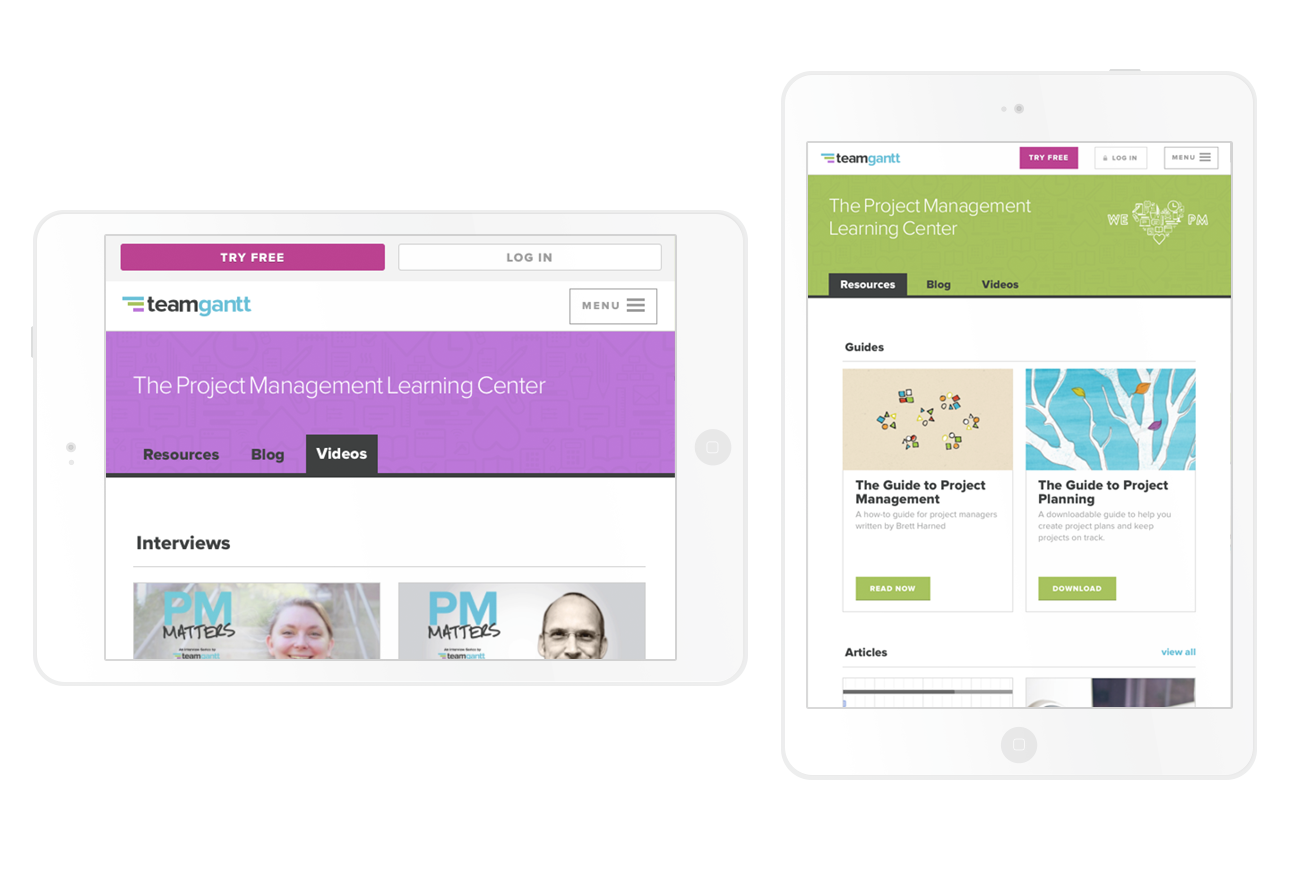 Thousands of customers
TeamGantt is passionate about their customers and works tirelessly to make their jobs easier. Their customers also love their product and aren't afraid to show it. As we reworked how TeamGantt was talking to new users on their homepage, we also created a deeper and richer customer hub for users looking to see how other companies use TeamGantt at work. More than just testimonials, the customer hub allows TeamGantt to present beautiful case studies of their customers, in the form of interviews as well as short videos.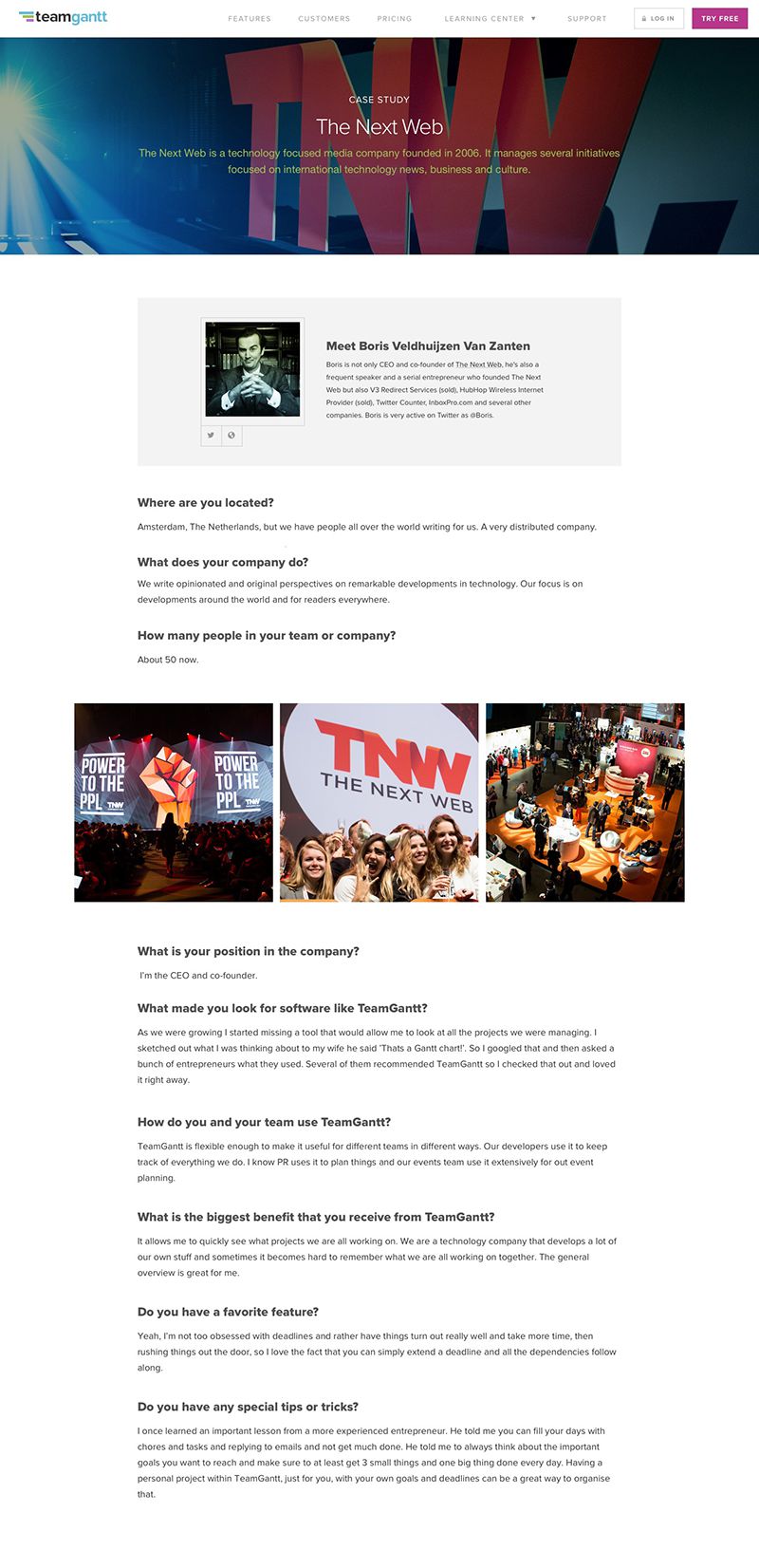 ---
Would you like to work together?