Fun, Fun, Fun
Transmission Events is one of Austin's premier music promotion, production, and event companies. They are the team behind Fun Fun Fun Fest, a huge multi-day music festival in Austin. Transmission is also responsive for many daily events at smaller venues in the city. Recently the company has expanded outside the capital to promote shows in other places in Texas. As the business is changing, they needed to update their site to allow them to support their growth.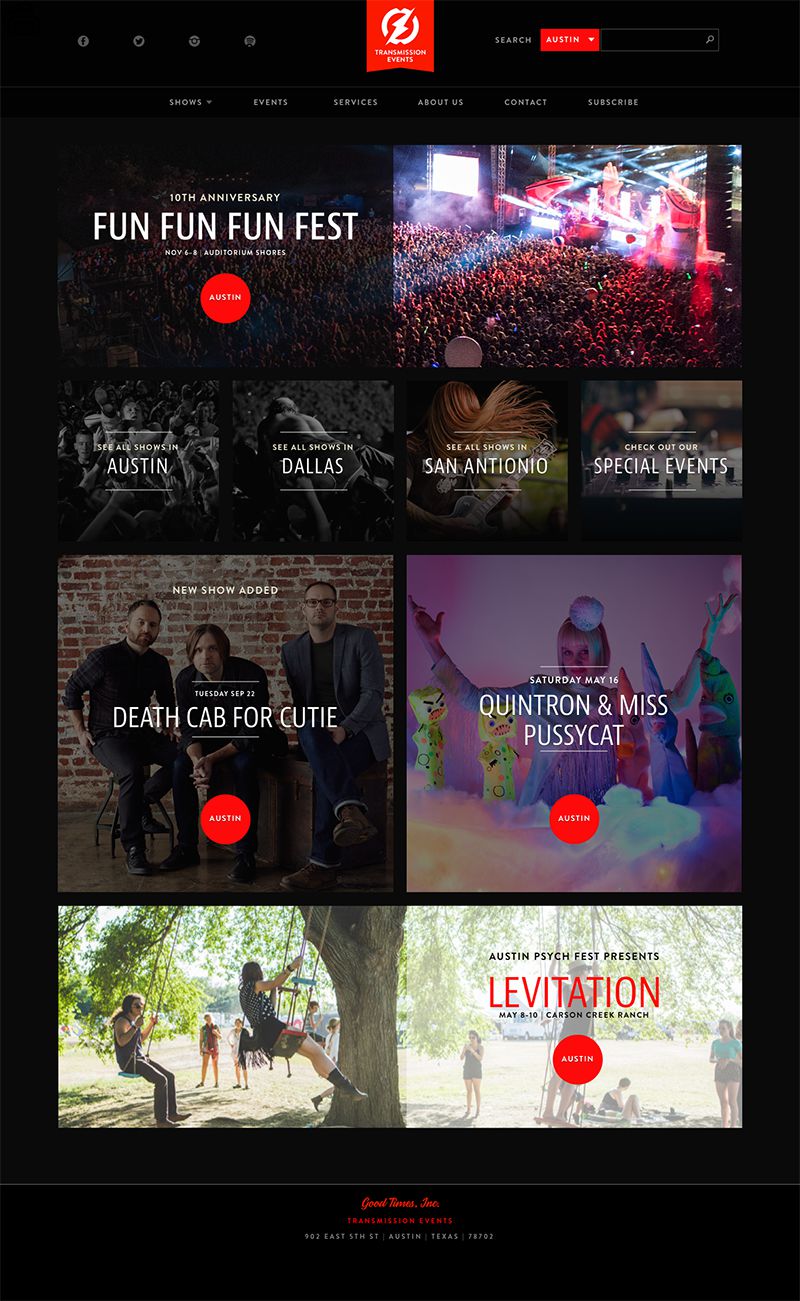 Project brief
Our brief was to expand the website to promote shows in a variety of cities and to add support for special events—a huge part of what makes Transmission Events a special company. Additionally, we were tasked with creating a new system for displaying their shows and events so their brand aesthetic could align no matter where they are displaying information. We created a new system so a Transmission Events show, whether a user found it on their site, Facebook, Instagram, or an email would always be instantly recognizable as a Transmission Events show. This allows them to provide their users with a trusted resource for events as well as a customizable system that supports many different types of shows and events.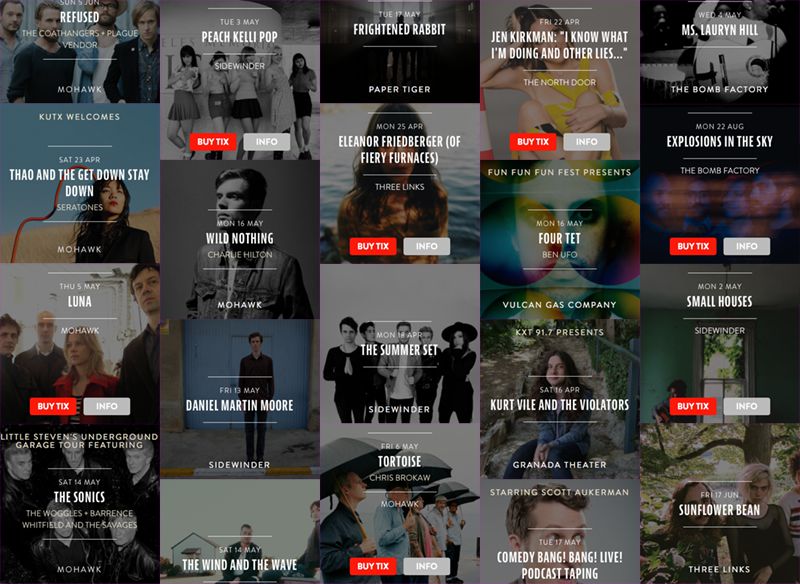 ---
Would you like to work together?