Project brief
The University of Massachusetts Lowell is a nationally recognized institution with a reputation for excellence in science, engineering, and technology. Seven Heads Design, a long-time web strategy partner for the university, invited us to define the visual aesthetic and design a pattern library for a new UML website. In 2015 this project won an AVADigital Award for responsive redesign in the Education category.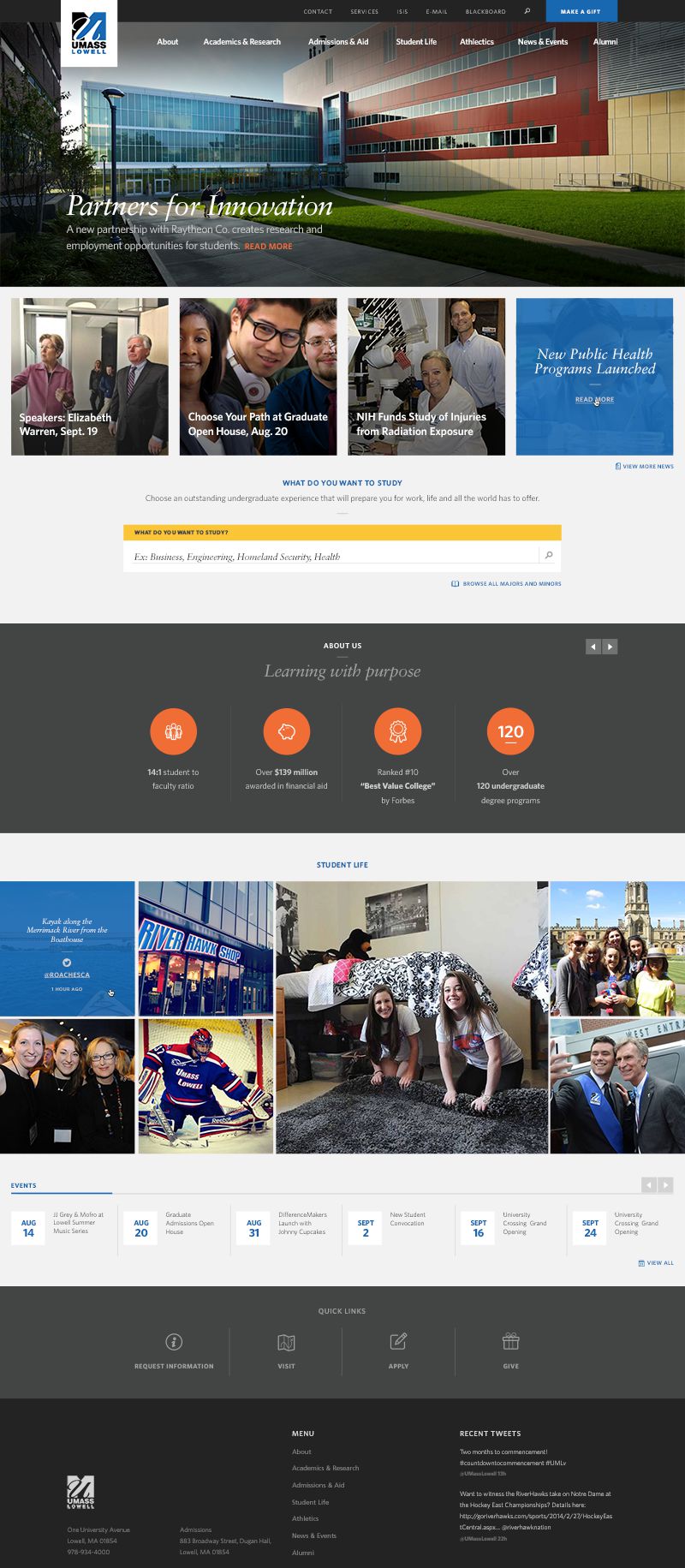 Solving real problems and helping real people
The team at Seven Heads Design had done extensive research, thinking, and planning around a completely new taxonomy and navigation system for UML's website. Our work began by applying an iterative process designing a structure for the new navigation that would support primary, secondary, and tertiary navigation menus in a responsive framework. There are a lot of links to wrangle and we needed to help users find what they were looking for quickly and easily.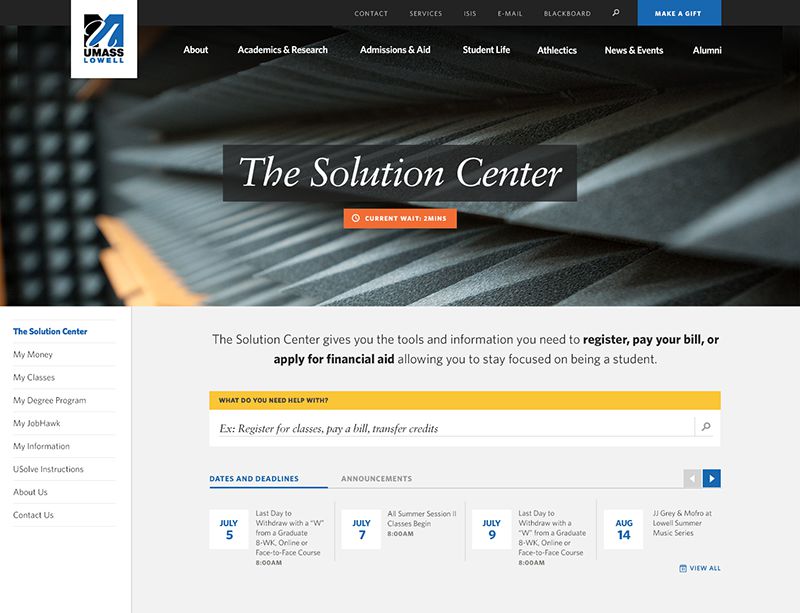 Learning with purpose
Like most academic institutions UML has a huge variety of content types they present for many different audiences, with different needs and priorities: news, events, calendars, classes, applications. In order to create a sophisticated website that could unify a display of all those different content types, we created a design pattern library. Creating the pattern library required us to work closely with Seven Heads and the UML team to take inventory of all the different types of content and come up with a plan that would focus our efforts on designing an efficient system that not only didn't repeat itself, but also allowed the web team at UML a lot of leeway in customizing layout.

The buzz on social media
UML makes extensive use of social networks and wanted to provide users with a broad overview of interesting social media accounts. We designed a unique module unit that could be customized for different audiences and create a beautiful wall of photos and text quilted together into a beautiful and unified display.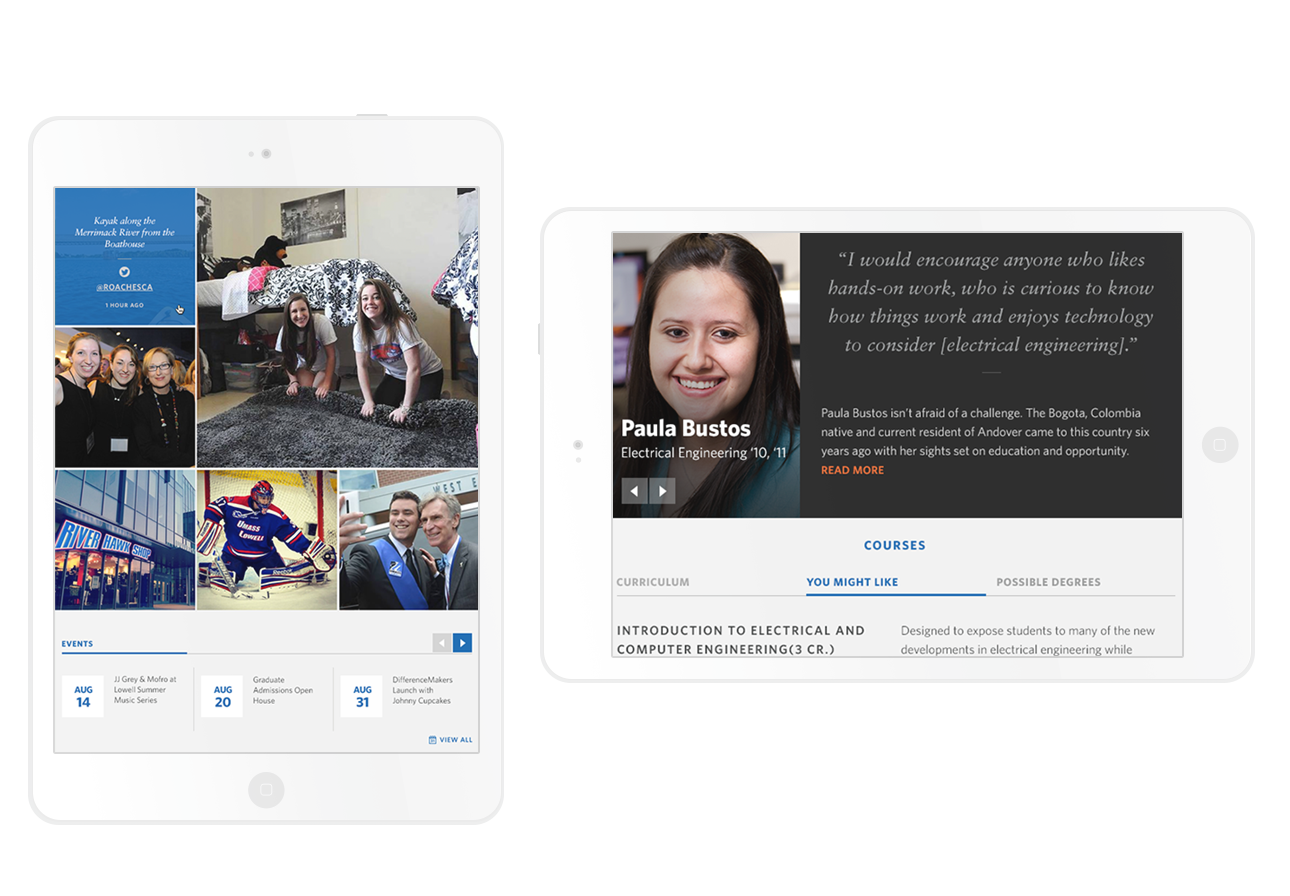 ---
Would you like to work together?